Join the Macduff Team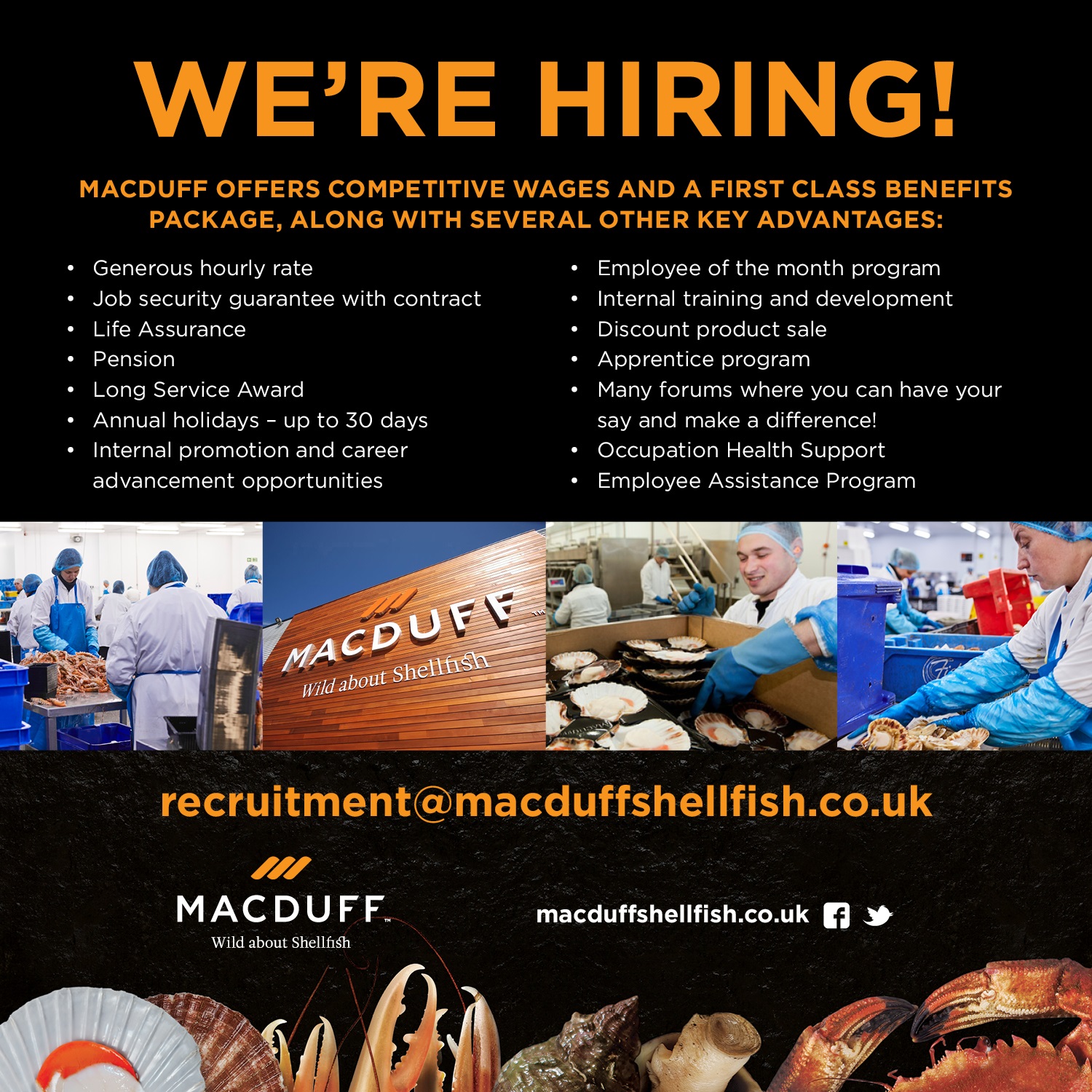 The Macduff team combines exceptional management skills with great experience and detailed local knowledge. At Macduff, our people are a family working together to supply the world's best wild shellfish from the waters, ports and fishing traditions we've grown up with.
You can view a list of our current opportunities here.